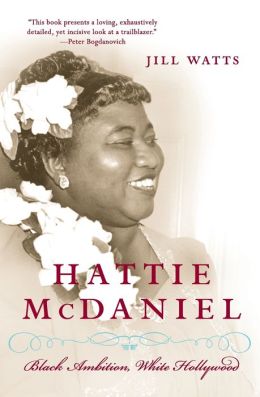 I love biographies and autobiographies, but I haven't read any in a long time. Bringing me back into the swing of things is Ms. Hattie McDaniel and her biography, Hattie McDaniel: Black Ambition, White Hollywood, written by Jill Watts and published in 2005.
I've had the book for less than 24 hours and with only two chapters completed, I'm already in awe of Hattie McDaniel's talents, her legacy, and even her ancestry. Even in her teenage
years, the Oscar-winner was making landmark strides in the entertainment industry.
I'll give you my final thoughts on this biography when I've finished reading it!