TCM released a collection of four Sidney Poitier films in March as apart of their "Greatest Classic Legends" series.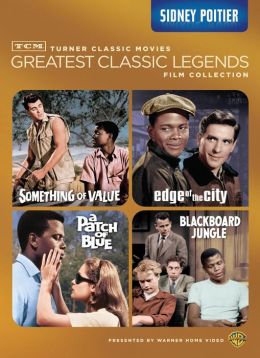 You can purchase the DVD collection on TCM, Amazon, or at one of your local video stores or bookstores.
"A baby is born with a coin in her hand. An orphan crafts a mysterious wooden object. The CEO of a large corporation finds himself under extraordinary pressure at work and at home. And on a remote hilltop on a Caribbean island, a medicine man seems to understand the meaning of all these events and to hold the key to the future."
You can also purchase Mr. Poitier's first novel, titled
Montaro Caine: A Novel
on
Amazon
or at one of your local bookstores.