How far will a man go to keep his mother's approval?
Ek Dil Sau Afsane (1963)
"Shekhar's maternal grandmother Nani is a very loving person, and loves Shekhar dearly as a mother. She is also very religious and firm in her beliefs. She believes that every man must have a male heir to carry on the family's name. Therefore, she will only permit Shekhar to marry a woman who will bear him a son. Shekhar presents his Nani with Sunita, the girl he plans to marry. Nani finds out that Sunita cannot bear any children and disapproves of her. Shekar and Sunita marry anyway, and to pacify Nani, pretend that a friend's son is their's. But for how long will the shrewd Nani allow the wool to be pulled over her eyes?"
Ek Dil Sau Afsane stars Raj Kapoor, Waheeda Rehman, and Lalita Pawar.
In the mood for an all-star Harlem musical with an intense plot?
Reet, Petite, and Gone (1947)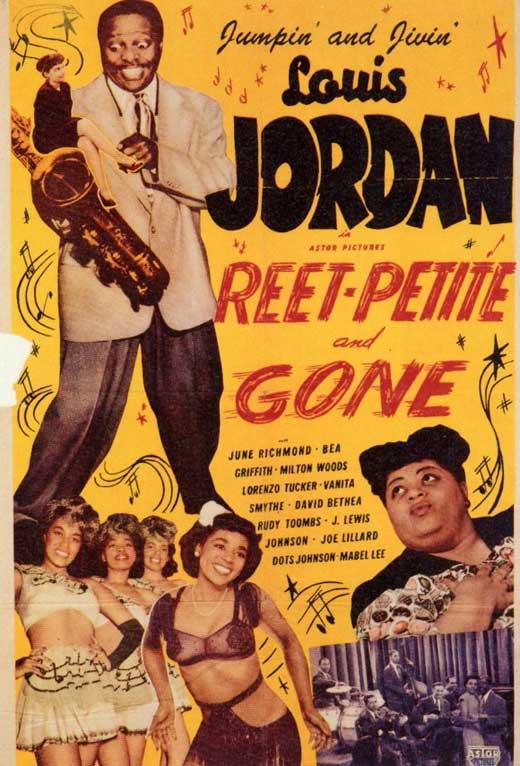 "Old-time musical star Schyler Jarvis, now wealthy, is dying; his last act is a visionary plan for the future happiness of his son, swing bandleader Louis Jarvis, and Honey Carter, daughter of his long-lost love. But crooked lawyer Talbot has a nefarious scheme to get his hands on the Jarvis money...and it doesn't include any happiness for Louis and Honey. Plenty of swing from Louis Jordan's Tympany Five."
Reet, Petite, and Gone stars Louis Jordan, June Richmond, Bea Griffith, and Milton Woods.
Check out Lena Horne in her film debut:
The Duke is Tops (1938)
"A theatrical producer puts aside his own success to boost the career of a talented singer."
The Duke is Tops stars Ralph Cooper, Lena Horne, and Laurence Criner.
Movie summaries obtained from their IMDb pages.
I hope you all enjoy the rest of your week!
Part Five will be up on Friday!