Click Here to see Part Four and Click Here to learn more about these "December Movies".
I have three movies picked out for you all today! I apologize for how much the content of this theme has started to dwindle down, but here goes:
This particular set of movies are all popular "race films"--two of them with religious themes.
Go Down, Death! (1944)
"
The owner of a juke joint arranges to frame an innocent preacher with a scandalous photograph, but his scheme backfires when his own adoptive mother interferes."
Go Down, Death! stars Myra D. Hemmings, Samuel H. James, and Eddye L. Houston.
Director Spencer Williams also stars.
Harlem Rides the Range (1939)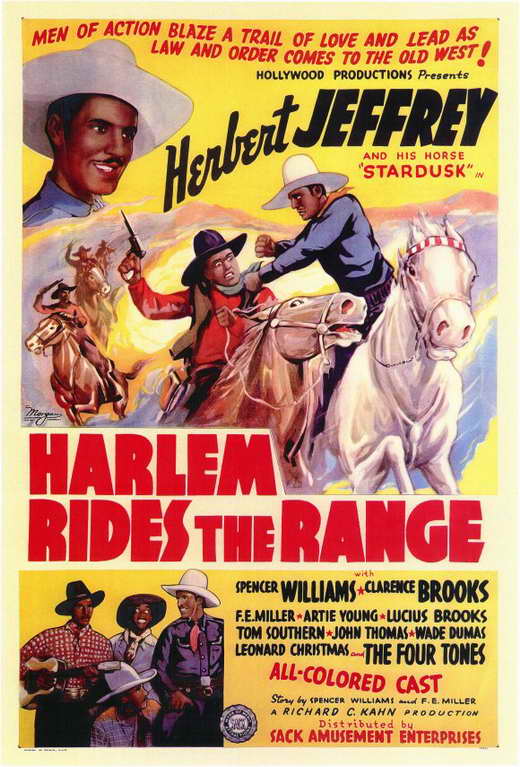 "A cowboy and his sidekick try to help a homesteader from being cheated out of his property."
Harlem Rides the Range stars Herb Jeffries, Lucius Brooks, and F.E. Miller.
Writer Spencer Williams also stars in this film and F.E. Miller co-wrote.
The Green Pastures (1936)
This film depicts several stories from the Bible's Old Testament as visualized by black-American characters.
The Green Pastures stars Rex Ingram, Oscar Polk, and Eddie "Rochester" Anderson.
(This movie is in parts; link leads to Part One)
Most movie summaries obtained from their IMDb pages.
Everyone enjoy the rest of your weekend and your holiday!!!