(*Celebrating Women's History Month*)
Today, we honor the late, great Meena Kumari.
Born Mahjabeen Bano on August 1, 1932 in Bombay, India. Today, she often cited as "The Tragedy Queen" for her frequent dramatic roles in film and unfortunately, for her real life story.
Despite her protest, young Mahjabeen started her film career at the age of six and was later renamed Baby Meena. When she entered her adult acting career, she became known as Meena Kumari.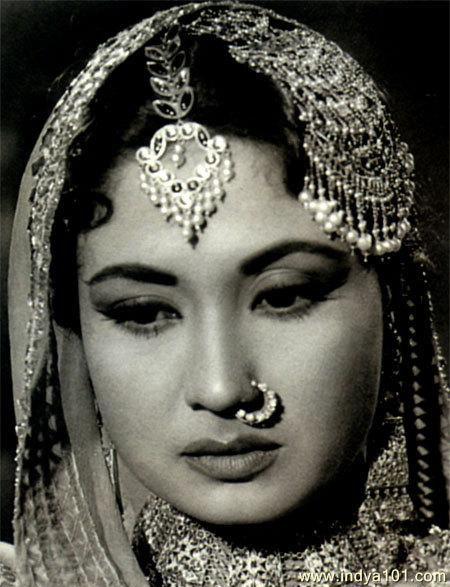 Meena's breakthrough role came when she was cast as Gauri in Baiju Bawra (1952). She would go on to star in comedies and mythological films, but as mentioned before, she'd become most known for her sorrowful, dramatic portrayals.
Since the start of her career in 1939 and untimely passing in 1972, Meena Kumari had worked in almost 100 films.
Here is Meena Kumari in Pakeezah (1972), one of her final film roles: